It all started in Brentwood…
For nearly 60 years, BAC Community Bank has provided comprehensive financial and banking services to three counties in the Bay Delta region of California -- Contra Costa, San Joaquin and Stanislaus. "We're a classic community bank, a privately-owned institution serving small to mid-sized area businesses, professionals and individuals with a variety of deposit accounts and loan products," explains Bill Trezza, a BAC Community Bank board member.
The Berberian Family has lived and operated businesses in the region for more than half-a-century. The late Arthur Berberian was one of the original founders when the bank was formed in Brentwood and opened its doors in 1965. Arthur's son Ronald A. Berberian is the bank's president and chairman of the board, and he remains committed to providing BAC customers a unique community banking experience. His devotion toward customers is reflected throughout the bank's daily operations.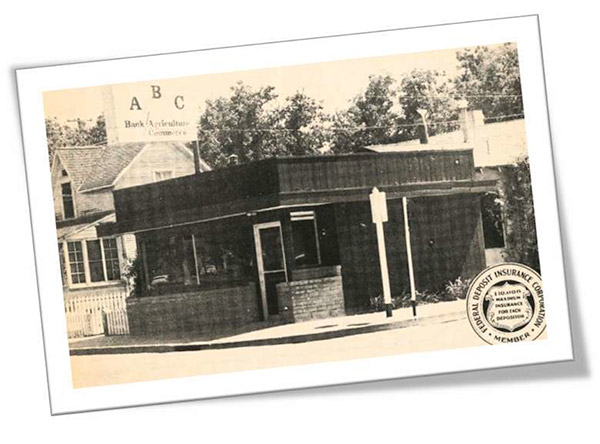 BAC is a strong and viable bank despite various local economic challenges. In the mid-1980s, there were over 14,000 banks in the U.S.; there are now a little over 4,000. BAC has weathered severe recessions in each decade since, as well as a wave of continuing consolidations. We are the 18th oldest bank headquartered in California.
A strategic decision to concentrate on community banking with an emphasis on local business, professional and individual depositors has been key to the bank's success. "After the recession in the 1990s, BAC focused on basic banking. We switched our funding reliance from CDs — and other interest-bearing deposit sources — and focused on business and household checking accounts," says Trezza.
Another key decision came in 1994 when the bank decided to invest heavily in software programs and become a community banking pioneer in computer technology. Even before the Internet, BAC's business customers were able to track and control their accounts electronically. "This put us on an even keel with the big national and international banks," Trezza explains.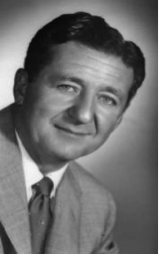 The bank's expertise lies in our ability to offer a full range of cutting-edge consumer banking products such as mobile deposit through most smart devices and the Kasasa® reward accounts; as well as commercial banking services tailored to physicians, dentists, attorneys, accountants and other business entities engaged in agricultural, commercial and industrial activities. BAC customizes banking services and products to satisfy the goals of these business establishments as well as meeting the personal banking needs of the owners or principals and their employees.
We are proud of the extremely high retention rate of our customers and staff. Most key executives have been with BAC for more than twenty-five years, reflecting the strength and stability of our organization.
Despite the financial uncertainties of the past fifty years, the bank continues to prosper. Assets have grown from $40 million in 1982 to more than $800 million dollars today. With the exception of one small acquisition, the majority of our growth has been organic.
Now operating a network of branches stretching from San Joaquin and Stanislaus Counties through Eastern Contra Costa County, BAC employs more than 100 staff members to serve the needs of these communities.
BAC and our employees are deeply involved in the communities we serve. We regularly provide financial contributions, serve on boards and committees and volunteer for a vast array of nonprofit, community-based organizations and causes. The long list of organizations supported by BAC includes the Brentwood Arts Society, various Chambers of Commerce, the Children's Crisis Center, March of Dimes, Center for Human Services, United Way and dozens of others.
In 2015, management and the board initiated a new branding strategy as part of the company's 50 year anniversary. The bank was renamed BAC Community Bank, retiring both the Bank of Agriculture & Commerce and ECC Bank names. This serves a variety of purposes. The new name reinforces BAC's strong and popular brand while drawing attention to the fact that it is a local community bank, an important difference in the marketplace. It is also designed to help showcase the bank's capabilities to serve all population segments in our markets – both consumer and commercial.
"We are a unique financial institution and try to make it easy for customers to do business with us," comments Bill Trezza. "The fact that we have survived and grown for nearly 60 years is a testament to our commitment to meet each customer's individual needs."