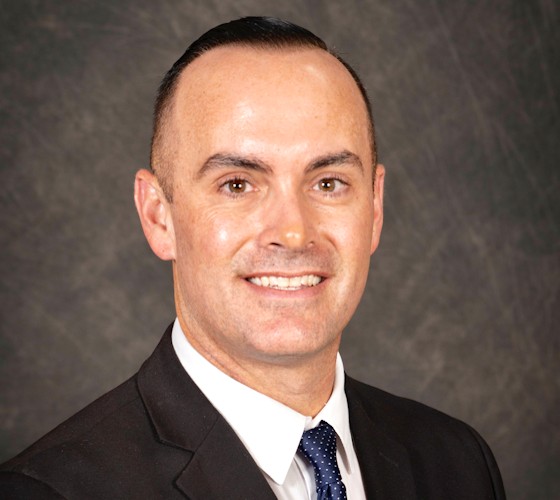 Lodi Professional Joins BAC Community Bank as New Commercial Banking Officer
July 23, 2019 – Stockton, Calif – Kevin M. Borges has joined family owned and locally managed BAC Community Bank as a Vice President and Commercial Banking Officer. Kevin is a banking professional with over 13 years of experience in positions of increasing responsibilities.
Most recently, Kevin worked in the Lodi area and currently serves on the Finance and Budget Committee for the Lodi Chamber of Commerce. He is also a Lodi Chamber Ambassador, a member of Young Professionals of Lodi, an active member of Lodi Sunrise Rotary as Director of Youth Services, and a participant of Leadership Lodi 2019.
"Kevin's strong skillset and record of community service align nicely with BAC's values and relationship approach to banking," said BAC's Chief Executive Officer Dana Bockstahler.
At BAC Community Bank, Kevin will work directly with the Bank's executive management and relationship managers to both assess and fulfill the needs of commercial banking customers throughout the Bank's Central Valley region.
Bockstahler noted, "Kevin will also represent the Bank in various civic and community functions along with Paul Haley, our Chief Lending Officer."
Kevin can be reached at (209) 944-1813 or [email protected].

About BAC Community Bank
BAC Community Bank, first headquartered in Brentwood, California, now operates 11 branch offices throughout San Joaquin, Stanislaus, and eastern Contra Costa counties and is identified as "one of the strongest financial institutions in the nation" by BauerFinancial, Inc.
The bank is now centrally headquartered in Stockton, California and is continuously recognized for banking excellence through local awards and banking industry accolades.
BAC Community Bank is a member of the Federal Deposit Insurance Corporation and is an Equal Housing Lender. More information available online at www.bankbac.com.
Media Contact:
Josef Britschgi
BAC Community Bank
Telephone: (209) 473-6821
Email: [email protected]